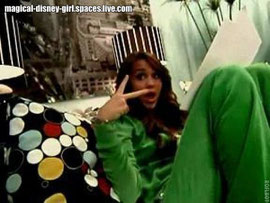 Achtung!! Hir treibt sich ein fake herum! Nein, nicht die miley aus www.mileysmileycyrus.jimdo.com,
sonder eine die ständig iergendwelche anschuldigungen an mich macht und immer in mein gästebuch schreibt. Zwar lösche ich sie immer (die nachrichten), aber sie nervt mich.
also sag ich es noch einmal:
hey
sorry das ich euch wieder damit nerven muss aber:
@ "MILEY":
YOU dont understand what I AM talkin to yaa?
well so i tell ya something: U CANT SPEAK ENGLISH!
i mean, u said in ur last message: i speak to you! ehhh, hello? this is NOT english.
i'll belive u if u send me a pic with u on it and a letter with "Hey glamgirlmileycyrus.jimdo.com! I am the real" on it.
than i'll belive yaa, ok? or didn't u understand THAT either?
nextstar@hotmail.de